Mind Candy prepares to relaunch Moshi Monsters for younger children | Media
Stuart Dredge
-
www.theguardian.com
-
Technology | The Guardian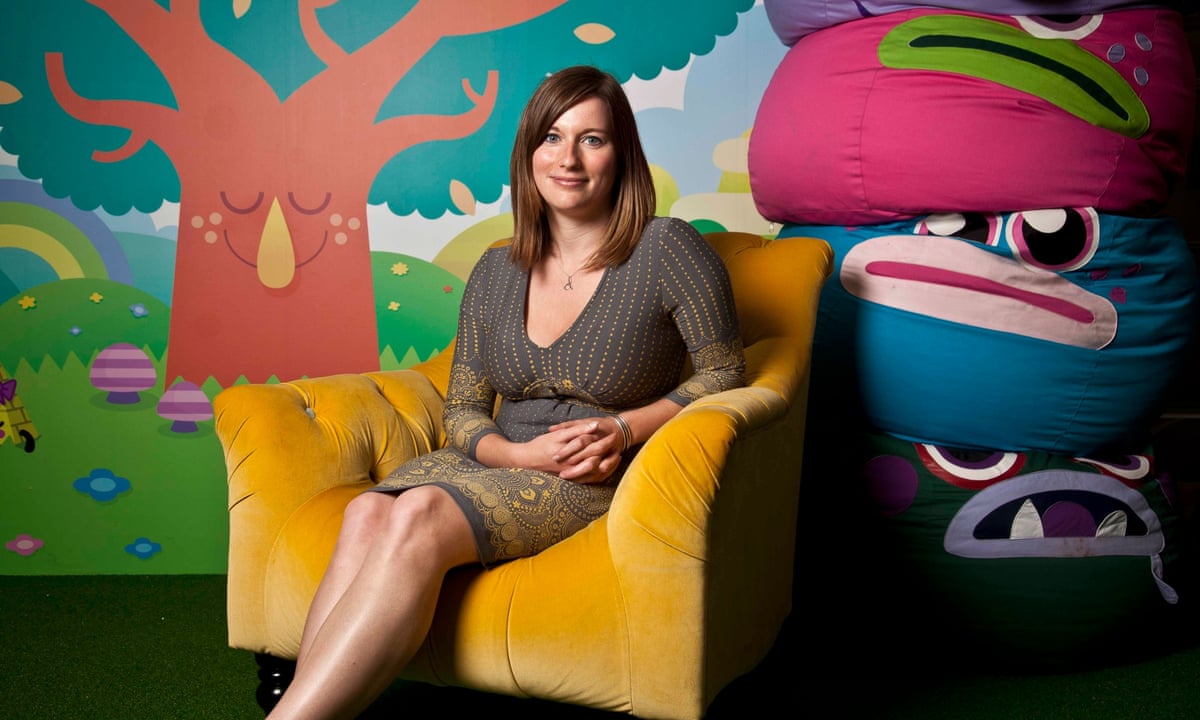 Mind Candy is preparing to relaunch its Moshi Monsters children's brand for a younger audience of four- to seven-year-olds, initially as animation with apps and toys to follow.
Moshi Monsters was the online virtual world that at its peak in 2012 made Mind Candy one of the hottest technology startups in the UK, with more than 80 million registered users and a lucrative range of toys and merchandise.
However, the website was designed using ageing multimedia software Flash, and did not work well on tablets and smartphones, with apps and games on those devices attracting children away from Moshi Monsters . Now Mind Candy is plotting a comeback.
"We'd left Moshi for a while because it was in the declining stage of its life-cycle, but we've done ourselves a bit of a favour inadvertently," Divina Knowles, Mind Candy's chief operating officer, told the Guardian.
Mind Candy is in "quite advanced conversations" with an animation partner for the relaunch, with plans to strike licensing deals with a range of new toy and merchandise partners.
"We're now in a stage where lots of our licensing contracts have ended, or we've ended them in order to provide quite a clean break. We think the best way to do this is to relaunch with animation, and then we will think about what else we will do," said Knowles.
She will not be playing a hands-on role in this process, though. Knowles has been running Mind Candy since August 2014, when its founding chief executive Michael Acton Smith stepped back to a creative role. She is now leaving the company, but will remain on its board of directors.
"This is not happening because I've had enough of Mind Candy or fallen out of love with it. I've been in this industry for a very long time, and it has been really fun. But as a COO in the digital world, you can go to many different businesses and they share some of the same challenges, so I'd like to do some of it again," she said.
"We have started a managing director search and have lots of really interesting candidates in the mix. In the interim, the team will work together, and Michael will be the ultimate decision maker, but we are going to bring in an MD and they are going to run the show."
Facebook Twitter Pinterest Characters from the original Moshi Monsters.
The appointee will be tasked with continuing Mind Candy's comeback. After reporting turnover of £46.9m and a net profit of £8.1m in 2012, the following year the company's revenues slipped to £30.6m as it reported a net loss of £2.2m.
The new boss will oversee the Moshi Monsters relaunch, and the continued development of World of Warriors , which launched as a mobile game in November 2014, but has now expanded into trading cards, books and merchandise.
"The trading cards are looking good, and the first week of toy sales is looking really promising. The game itself also did a good job: it has made about $6m over a period of time," said Knowles.
Some $6m in less than a year from a brand new digital children's brand sounds impressive, although it pales next to the revenues of the top mobile games. Candy Crush Saga players spent more than $6m every two days in 2014, for example.
The original World of Warriors game made its money from in-app purchases of virtual currency, but it has since been joined on the app stores by two completely-free games – World of Warriors: Quest and World of Warriors: Duel – aimed at children. The latter has been downloaded 620k times since its release in early September, according to Knowles.
"We needed to do something that resonated with the younger audience, and we wanted them to coincide with the toys coming out. The original game has done okay in the grand scheme of things, but we felt that doing things that were slightly simpler and sillier would also be good for kids," she said.
Mind Candy has also been exploring the world of online video via its partnership with YouTube stars (and Radio 1 DJs) Dan and Phil, with a 7 Second Challenge app that proved popular on Apple's App Store.
Knowles says it was a good test for how a games firm such as Mind Candy can work with digital stars from platforms like YouTube, although the company is stepping back from the world of social apps, after selling its "Instagram for kids" app PopJam to children's digital media firm SuperAwesome.
"We tried to ride two horses, and PopJam was a very interesting experiment that we learned a lot from, but we also learned that it is a completely different skillset that we don't have," said Knowles.
"We brought in some people who'd worked on different things, but it's not the same as having a studio where it's really built into your DNA. I really feel that with the storytelling, characters and worlds side: that is our DNA. That's what we're really good at. We'll leave the social thing to others now."
Official World of Warriors Summoning: Brutus For World of Warriors, that storytelling is expanding into short videos; a series of books including the first in a planned trilogy of novels by author Curtis Jobling; and conversations with potential partners about an animated series and possibly even a live-action film.
Mind Candy's new boss will also face a tricky decision: when to shut down the original Moshi Monsters virtual world, which remains online.
"There will come a point when Adobe don't support Flash any more, and they've been making noises about that being the case. So it will in itself become defunct after a while, and I think that's why the relaunch is important. We have to sensitively decide how to deal with it," said Knowles.
"We still have a core of paying Moshi fans, and also a lot of free players who really engage the content. So at that point, we'll have to decide sensitively how we manage that. Do we have a Moshi web presence going forward, and if so what does that look like? We haven't started discussing that yet."
Knowles's use of "we" throughout the conversation shows her attachment to Mind Candy, but as she prepares to exit the world of children's digital entertainment, how optimistic is she feeling about the prospects of this and other companies within it?
Children are using tablets and apps in their tens of millions, but many of the companies making those apps are struggling to find sustainable business models, with many parents seemingly unwilling to pay for apps up front , but distrustful of advertising and in-app purchases.
"It's an enormously exciting space creatively, but it's an incredibly difficult place to make money. Unfortunately there are also lots of different regulators and things that just don't make it easy," said Knowles.
"You find yourself in a catch-22 position: you want to provide really amazing experiences and magical IP that kids love and embrace, which is what we did with Moshi. But nobody's really cracked how to make it work as a business yet. Which is not to say that I don't think somebody will."
Her reference to regulators is based on recent experience. Mind Candy was recently rapped by the UK's Advertising Standards Authority – together with fellow children's firm Bin Weevils – for breaching ASA standards in the way it promoted paid subscriptions to players within Moshi Monsters online.
Mind Candy changed the game and accepted its punishment, but Knowles warned about the danger of digital children's entertainment being "stifled by regulation".
"I do understand that some regulation is there to protect, but in some instances it also causes a massive barrier to entry. These companies have to make money, as long as it's sensitively done," she said.
Knowles is looking ahead to her (as-yet unannounced) next job, while also casting her eye over new technologies that may change the area she'll still be involved with as a director. For example, virtual reality – despite concerns about whether parents will want their children strapping on VR headsets.
"Right now there's the classic 'this is not for under-13s' and worries about children's development if they are using VR devices. But I don't think these will persist," she said. "It's such an immersive, amazing form of entertainment that could also be used for education and creativity with kids."
• Are tablet computers harming our children's ability to read?